Camping Firewood in SE Wisconsin
Wood for Camping, Firepits, & Bonfires
You can count on the Wood Guy to supply firewood for your Southeastern Wisconsin campfires this year. Take the warmth of a roaring fire with you without the added time investment of gathering fresh wood. Whether you're looking for a specific species such as cherry firewood for open-flame cooking or need a mixed bundle of birch firewood to keep the fire burning, Lake Country Firewood can deliver.
Enjoy the lowest firewood prices in the area and with offered FREE delivery if you order in bulk. No matter if you're having a backyard bonfire get-together or are headed out to the great Wisconsin wilderness, we always make sure to throw in a little extra wood so you don't run out.
Camping firewood bundles we offer include: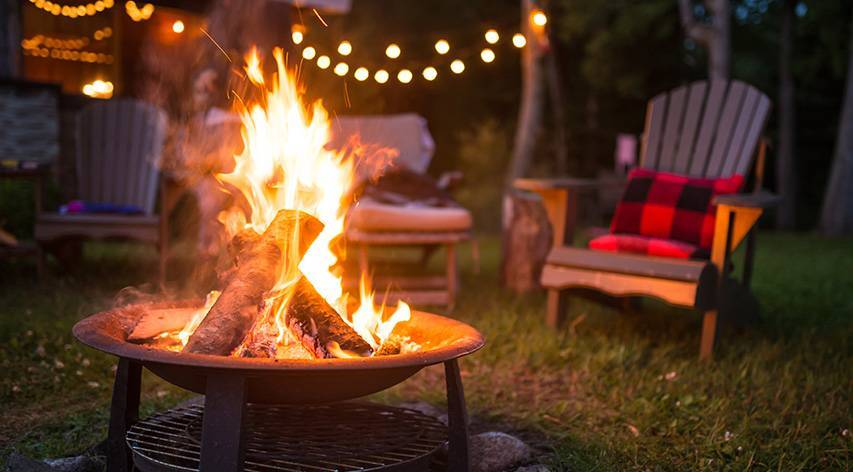 What is the Best Firewood for Camping?
The best kind of firewood for camping is hardwood. Hardwoods burn longer, put out more heat, and produce less smoke than softwoods. Oak firewood is regarded as the best hardwood for outdoor camping, burning longer and being plentiful across North America. While red and white oak-based firewood may produce the longest, hottest burns, they often come at a noticeably higher price than other mixed hardwoods.
Which Camping Firewood is Best for the Winter?
Oak firewood has a higher heat output compared to other mixed hardwoods, being the perfect choice for weathering the cold Wisconsin winters including late fall and early spring.
Which Camping Firewood is Best for the Summer?
When the temps aren't as low and you're looking to save a few dollars on stocking up with firewood, mixed hardwoods are a great choice. Producing less heat over oak counterparts, mixed hardwoods are a great value when you're looking to let the good times roll in the summer, late spring, and early fall.
What Wood Burns With the Least Smoke?
If you want firewood that burns with the least smoke, you should choose ash, oak, or maple. Each is classified as hardwood firewood, which provides the desired long-burning, smoke-free, and heating properties that make these 3 firewood choices perfect for enjoying a campfire while out camping.
Wholesale Firewood
Buy in bulk, get FREE DELIVERY!
Lake Country Firewood provides the highest-quality wood at the lowest prices in the area. We're proud to supply firewood to local people and businesses who rely on it most. We deliver right to your door and can stack it for you wherever you store your firewood.
Reach out to us for more information or to place your firewood order.